ARYZTA is a global food business formed in 2008 through the merger of IAWS Group plc and Hiestand Holding AG.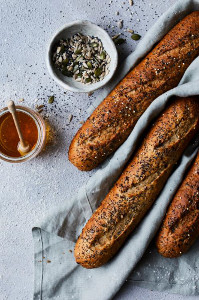 It holds a leadership position in the production of frozen bakery and par-baked artisan bread, as well as a wide range of speciality bakery products. ARYZTA's par-baked product responds to consumer desire for 'just out of the oven' aroma, texture and freshness, delivered with an in-store bake-off. In addition, the aroma of freshly baked goods at the point of sale drives consumer footfall and represents a point of difference for ARYZTA's customers in foodservice and retail establishments.
The company has invested in its manufacturing capability and has established a market-leading position in frozen bakery. ARYZTA stands for uncompromising quality and authenticity, evident in consistently exceptional bread and baked goods.