We have been living the dream since 2013 Blacks Brewery and Distillery was born out of passion by founders, husband and wife duo Maudeline and Sam Black.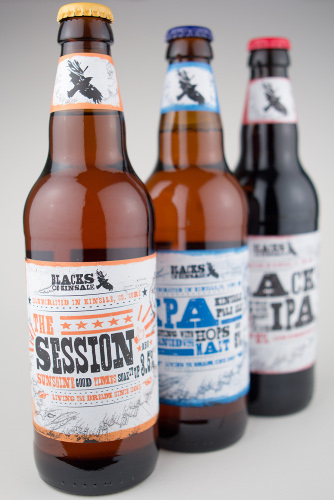 What started as a hobby after Sam was gifted a home
brewing kit by Maudeline for Valentine's day many years ago, quickly developed into an obsession and a burning desire to experiment and create. It is this enthusiasm and drive that has seen Blacks become the success it is today. At Blacks we are passionate about connecting people through sharing our obsession with great drinks. Our goal is to create beautifully designed, creative, and innovative high-quality products that are great fun while building customer focused relationships that foster sustainable business growth in a responsible and respectful manner.
Blacks is an organisation with ambition, vision and pedigree, and the quality of our products has been widely recognised. In 2020 we received Gold at the USA spirits ratings for Blacks Irish Gin and best Golden Rum under 5 years old at the World Rum Awards for Blacks Golden Rum and additionally double gold at the European Beer Challenge and best session IPA in
the World at the World Beer Awards to mention just a few. We recognise that we are nothing without our customers and as a result one of the key elements of our cultural identity is to focus on the customer's needs, listening to feedback and being proactive with marketing and promotional campaigns to achieve excellent consumer satisfaction.