The founding partners of Killarney Brewing Company have restored the old Killarney Mineral Water drinks facility to its former glory. It is now one of Ireland's most exciting new independent craft breweries and taprooms.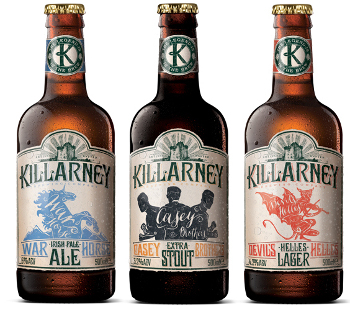 The unique layout and design ooze old world charm and new world ambiance, paying homage to "old school" Killarney yet in a sleek, industrial setting.
Killarney Brewing Company specialises in the production of what it believes is Ireland's finest range of craft beers. All its beers are named after local myths and legends, evoking emotions of all things Killarney. 
In late 2019, the company secured a site and submitted planning permission to build a whiskey distillery several miles from the current business. The plan is te retain the existing brewery and tap room, and add the distillery to the group of companies.