Philip Meade Sr. began selling his homegrown Queens to local shops in the northeast of Ireland in the mid-1970s, and by 1982, the Meade Potato Company was officially incorporated.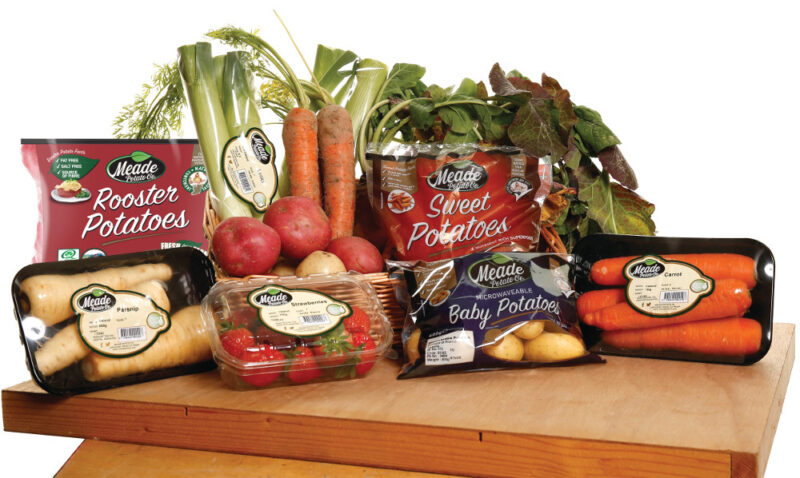 Nestled in the heart of the Boyne Valley, the family business thrived, enjoying the benefits of the rich, fertile soil and a convenient location in Lobinstown, County Meath.
Meade's passion for potatoes eventually extended to Irish vegetables and fruit and the company has been growing, packing and distributing premium quality potatoes, fruit, vegetables, salads and organics to retailers across Ireland for over 35 years. With a commitment to sustainability ingrained in the family DNA, the team are dedicated to responsible farming and innovation in production methods and new products.
Meade Potato Company was the first company to export Irish potatoes by the boatload to Europe in 2011. Five years later, it started a prepared foods range to fill a gap in the foodservice and catering markets.
With the next generation at the helm, the company currently employs 240 people locally, working with a network of growers, all of whom take immense pride in their fresh produce range.