6 Key Insights to Understand the Sustainability Opportunity – Stockholm
December 2021
Recently, Bord Bia published the results of our Global Sustainability Outlook study. For this study, we interviewed:
14 thought leaders in NGO's and Policy Groups,
25 sustainability leads
175 trade buyers
Over 11,000 consumers across 13 markets, chosen as priority markets for Irish food and drink.
This research makes the clear case for businesses to engage in measurable action across a range of sustainability issues. . Below are 6 key insights to understand that sustainability opportunity.
The sustainability agenda is accelerating
There is consistent evidence that the agenda around sustainability has accelerated over the last 5 years, and will continue to do so. Currently, 3 in 4 trade interviewees say that sustainability is important to their business (Bord Bia, 2021) With that same proportion of consumers say they have made an effort to buy more sustainably-produced food and drink in the last 12 months.
It is positive that, according to the Readiness Radar, the sector is unanimously aware of the importance, and growing importance of sustainability, and 30% see themselves as sustainability "leaders" (Bord Bia,2021). But what a sustainability leader is will consistently change. We can't afford to ignore it or think that what we are doing today will suffice tomorrow. However, another tipping point is coming and the challenge now getting ahead of the acceleration. Businesses must embrace sustainability in strategy and keep up with relevant consumer trends.
Communicating sustainability is complex and has to be targeted correctly
Each stakeholder, each market has their own expectations when it comes to sustainability and influence. Talking to consumers is  about what is tangible and accessible, e.g. waste. However,  talking to sustainability leads or operations managers with a key customer requires a more holistic and long-term view of your sustainability action.
Sustainability is becoming a core purchasing criteria for trade
Environmentally-friendly production of food and drink is now up there with consistency of supply as a core purchasing criteria for trade. 51% of interviewees say sustainability is "integral" to their business (Bord Bia,2021). This is especially the case for dairy and meat buyers. Sustainability is central to the strategy of a large amount of your buyers', so make sure you're acting on it, and shouting about that action. All Origin Green members have sustainability benefits and 47% of European buyers interviewed said Origin Green would encourage them to do business with Irish suppliers (Bord Bia, 2021).
Opportunity for long-term customer partnerships through sustainability
As big retailers set emissions targets, with their full supply chain in scope, they are looking for suppliers which share their sustainability mindset, and share their data. We could soon be in a scenario where suppliers that aren't sharing strong sustainability proof points could miss out on the opportunity for deep integration into their key customers' supply chains.
Consumers expect food producers to step up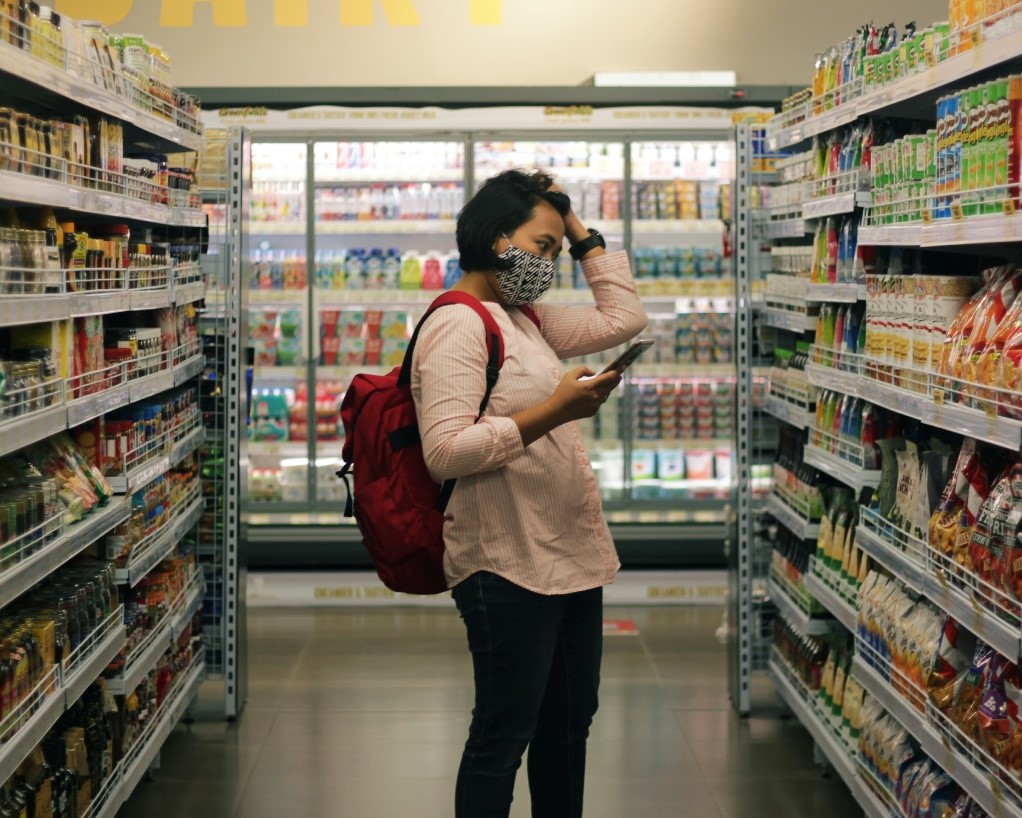 Photo by Viki Mohamad on Unsplash
61% of consumers say it will become more important to them to buy more sustainably-produced food and drink in the next 3 years and they are looking for food producers to do more.. 63% say food producers are responsible for improving sustainability in food and drink, ahead of government/policymakers, farmers, shoppers themselves and retailers (Bord Bia, 2021).The expectation from consumers is for sustainable production to be more mainstream on their supermarket shelves.
6. Packaging, waste and welfare are the key consumer topics
Photo by Brett Zeck on Unsplash
Packaging is a key proxy for consumers to understand the sustainability credentials of a brand. Consider what materials could be used to keep your product hygienic, but that can be easily recycled or broken down., Think about reducing the size of your products for smaller households.
When it comes to meat and dairy, animal welfare, and grass-fed, stands out.. Almost 1 in 4 beef consumers globally say it is appealing and it is worth paying a premium for and just under 1 in 5 dairy consumers saying the same (Bord Bia, 2021).
Please visit https://www.bordbia.ie/industry/insights/global-sustainability-insights/  for a deeper understanding into the Global Sustainability Outlook Report or contact your local Bord Bia office at Linda.Madigan@bordbia.ie
Reference:
Bord Bia. (2021). Global Sustainability Insights.