Bord Bia develops framework for Future of Frozen
September 2021
Bord Bia is taking a fresh new look at 'The Future of Frozen Food in the UK' with the launch of a new Insight Study commissioned recently.
Frozen as a category had been going through significant change prior to the Covid-19 pandemic, and the pandemic has accelerated many of the pre-existing trends. The framework was developed to assist Irish frozen suppliers to innovate against four distinct areas of opportunity. This applies most directly in the UK but has implications for other markets of course.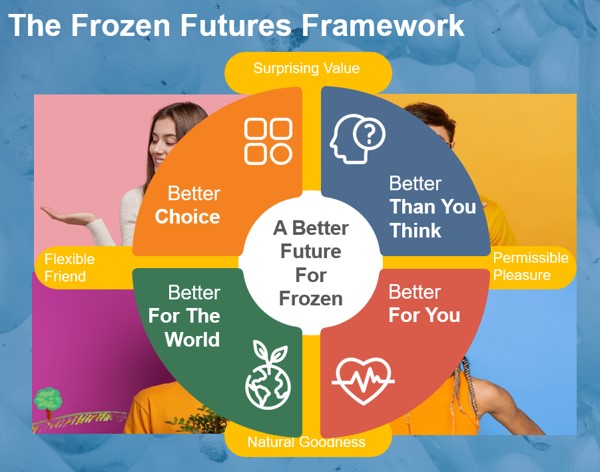 Frozen Futures Framework
Developed throughout the research process, this framework was built, validated and refined so that it would be as applicable as possible to the wider frozen category, while also still having some sub-category focus.
The Frozen Futures Framework has four Futures, which are spread across different dimensions – from Surprising Value to Natural Goodness, and Flexible Friend to Permissible Pleasure.
The Framework focuses on four key spaces that can be tapped into by frozen suppliers and customers. These spaces are: Better Than You Think; Better For You; Better For the World; Better Choice. They highlight individual benefits associated with frozen food, with the aim of proving to consumers that they are making the right choice by choosing frozen.
Customers who would like to know more about how Ireland's frozen suppliers are engaging with the future of the category can review the full report here or contact local Bord Bia office .