PLMA 2023: Trends and Opportunities for Private Label in Europe
May 2023
Europe is a dynamic and highly active market for private label (PL) and as a result of the cost of living crisis, European PL is gaining significant momentum. PL is no longer a basic alternative to brands but instead showcases traits such as quality, innovation, health and sustainability. Ahead of PLMA 2023, this article will outline key insights and examples from the PL landscape in Europe and why Irish suppliers can help you grow your PL share.  
At PLMA, Bord Bia will be with 11 great Irish suppliers, experienced in PL production, and looking to grow in the European market. Come meet us at Hall 5, Stand 5.S07 at PLMA! There you can find out more of our PL insights to help you differentiate and grow your business.  
3 insights on the Private Label landscape in Europe: 
There is a well-developed and dynamic PL market in Europe with value shares at 50.4% in the UK, 49.8% in the Netherlands, 48.2% in Germany and 42.1% in France which is only expected to continue to grow (PLMA, 2022). In the Netherlands, research suggests 70% of shoppers are buying more PL than they have done before, the vast majority of whom will continue buying PL (van Woensel Kooy, 2023). 

 

Trading from brands to PL is a very common consumer strategy in dealing with a cost-of-living crisis (Ritson, 2022). With each economic downturn, PL increases its share, and largely holds on to that increased share. However, consumers are not interested in trading down on quality, (Bord Bia, 2022). The PL challenge is to balance value, quality, innovation and sustainability, which requires finding the perfect suppliers. 

 

PL is no longer only targeted at low-budget shoppers. While traditionally targeted towards families on a budget, PL has expanded to other demographics such as the 16-34 year olds (Mintel, 2022). This diversification of consumers has resulted in segmentation of the category. Irish manufacturers are well-experienced in offering artisan, organic, plant-based ranges to meet these needs.

 

 
5 reasons to invest in Irish suppliers for your PL range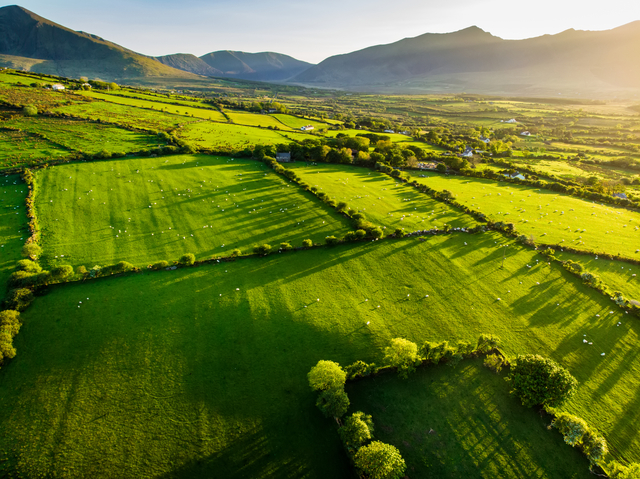 Irish producers exhibiting at PLMA and more besides

have the agility and expertise to partner with European retailers thanks to many years of experience in the sophisticated UK market.

 

Our producers can help genuinely differentiate your brand. The Irish PL supply base has been providing products that earn the tags of 'hand crafted', 'artisan' and 'luxury', offering your brand a point of status.

 

Irish producers are backed by the market insights of Bord Bia, meaning they understand your market and your brand. 

Ireland has a growing number of companies which are offering really innovative products in the PL space, such as boutique dairies that put an emphasis on minimal processing and unrivalled authentic taste. These higher margin premium products build and retain customer loyalty at a time when shoppers are increasingly fickle.

 

All exhibitors are certified by Origin Green, Ireland's national food and drink sustainability programme. Independently verified certification ensures our producers are setting and meeting robust sustainability targets annually across a range of areas. This gives you peace of mind that your PL range from Ireland is helping meet your sustainability targets. 
Examples of changes in Private Label 2023:  
Consumers are not willing to compromise on quality and taste, and Marks and Spencer in the UK excel in this area across a range of PL tiers, driving NPD through its Innovation Hub (IGD, 2022). As part of its convenience offering, M&S has developed diverse products such as premium, ready-made sandwiches or its meal solutions for children designed with dieticians from Great Ormond's Street Hospital. It also has an ultra-premium "Our Best Ever" range, focusing on ready meals and desserts (IGD, 2022).  
Health 
The pandemic spurred on an awareness of healthy eating with over 60% of Dutch, German and UK consumers claiming to make an effort to eat more healthily (Bord Bia, 2021). It's vital that PL ranges meet the increasing health needs of their consumer base. In Spain, Alcampo has introduced a PL range aimed specifically at seniors (PLMA, 2022). The Nutriscore label, recommended to retailers by the European Commission can be found on all PL packaging or labels in Albert Heijn in the Netherlands or E. LeClerc in France. This shows retailers leading the way in health, with brands having to catch up. Studies have shown this label influences consumer choice, with products without a Nutriscore label experiencing dips in consumption when compared against a similar product with the label (ISI Insights, 2021). At PLMA, there will be a number of Irish producers with adult nutrition, superfood and clean label solutions at their heart. Read more about them here. 
Sustainability 
Retailers are often focusing their sustainability strategies on their PL range. In Germany, Penny has an entire sustainable PL range, 'Food for Future'. These products are awarded a Pro Planet label for being socially and environmentally sustainable and also for meeting a high animal welfare standard. Penny aims for 25% of its PL products to have the Pro Planet label by 2025 (IGD, 2022). Many other retailers in Europe have similar goals. Retailers have to get this right, or there can be reputational and commercial risk. As Origin Green members, Irish suppliers can help them.
Innovation 
Retailers must innovate and react to consumer needs rapidly, and Albert Heijn makes this a core element of their corporate strategy (IGD, 2022). Albert Heijn 'created' a brand with its chocolate line Delicata to compete with the ethical claims of Tony's Chocoloney. The two companies collaborated so AH could access Tony's Open Chain platform to eradicate slavery and exploitation from the Delicata supply chain (AH Nieuws, 2019). Here is an example of a retailer seeing a consumer need and quickly moving to meet it, which needs agile and innovative suppliers. 
What's Next? 
Come meet us at Hall 5, Stand 5.S07 at PLMA, 23 & 24 May

 

You can find the profiles of 11 exhibitors here on

Irish Food and Drink

, all of whom are equipped to meet your business targets and consumer needs. 

 

If you would like to organise a meeting with us or a specific client, please reach out to us at

privatelabel@bordbia.ie

or

danny.bowles@bordbia.ie

. 

 
References:  
AH Nieuws, 2019. Delicata bars with Tony's Open Chain chocolate are now available at Albert Heijn [Accessed 28 February] Available at: https://nieuws.ah.nl/vanaf-nu-delicata-repen-met-tonys-open-chain-chocolade-in-schap-bij-albert-heijn/  
Bord Bia, 2021. Dietary Lifestyles – The Netherlands. [online] Bord Bia Thinking House. Available at:
<https://www.bordbia.ie/industry/insights/publications/dietary-lifestyle-report-march-2021/> [Accessed 28 February].  
Bord Bia, 2022. Inflationary Impact Report [Accessed 6 March] 
IGD, 2022. Private Label in the Cost-crisis Era. [Accessed 25 February]. 
IGD, 2022. Top 10 retailers in Europe winning with private label [Accessed 25 February]  
IPLC, 2022. How to become a private label supplier of choice [Accessed 7 March] Available at: https://www.iplc-europe.com/how-to-become-a-private-label-supplier-of-choice/?lang=en  
ISI Insights, 2021. How companies can use the Nutriscore to their advantage [Accessed 26 February] Available at: https://www.isi-insights.com/en/blog/nutri-score 
Mintel, 2022. Private Label: Getting Ready for 2023 [Accessed 25 February]  
PLMA. 2023. PLMA E-Scanner March 2023. Available: https://www.plmainternational.com/industry-news/plma-newsletter [Accessed 20 March 2023]. 
Ritson, M. 2022. The best way to make your brand vulnerable to private label is to commodify it. Marketing Week. Available at: https://www.marketingweek.com/ritson-private-label/ [Accessed 10 March 2023] 
van Woensel Kooy, P. 2023. Nederlander blijft bij huismerk: 'zelfde kwaliteit voor minder geld'. Marketing Tribune. Available: https://www.marketingtribune.nl/food-en-retail/nieuws/2023/02/nederlander-blijft-bij-huismerk-zelfde-kwaliteit-voor-minder-geld/index.xml [Accessed 11 April 2023].