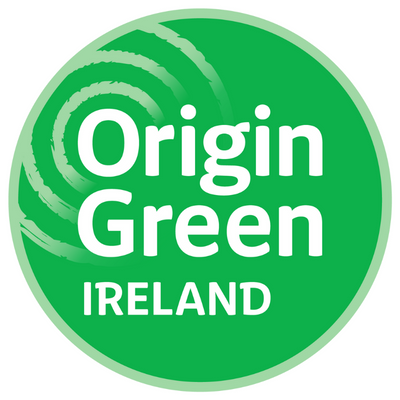 Origin Green Verified Member
Origin Green Sustainability Programme
Reduction in carbon footprint (30%) amongst other initiatives
Product Description: Beef & Lamb
Why Us
ABP Food Group Ireland's export sites are situated at a latitude of 53 degrees north. This is the optimum global positioning for sustainable natural grass production. Even better, the frequent rainfall and moderate temperatures mean that Ireland has the longest grass-growing season in the EU. We call this our 'Grass Advantage'. It is the reason our grass-fed beef is natural, sustainable, low in saturated fat, high in vitamins and minerals and always Ultra-Tender.
Our product range
A comprehensive range of beef & lamb products
Specialists in breed & own label ranges of products for the retail & foodservice market across the world
A full range of frozen products both primal & offal
Our Accreditations
BRC
Meat Processor Quality Assurance Scheme (MPQAS)
Origin Green Verified
Our Awards
World's Best Steak 2017
Numerous Great Taste Awards
Numerous Blas na hÉireann Awards
ITQI 2017
Recommended Suppliers
Specialists in
Cooked and fermented meat ingredients. Dawn Farm is the largest company of its kind outside of North America.
Channels
Foodservice, Manufacturing, Retail
Markets
China, Europe, North America
Specialists in
The processing of Irish lamb.
Channels
Foodservice, Manufacturing, Retail
Markets
Asia Pacific, Europe, Middle East