Starting in 2012, I made nougat in our home kitchen and sold it at Marley Park on Saturdays. In 2013, I converted our large garage into a purpose build nougat kitchen and launched Miena's Nougat at Gifted that Christmas.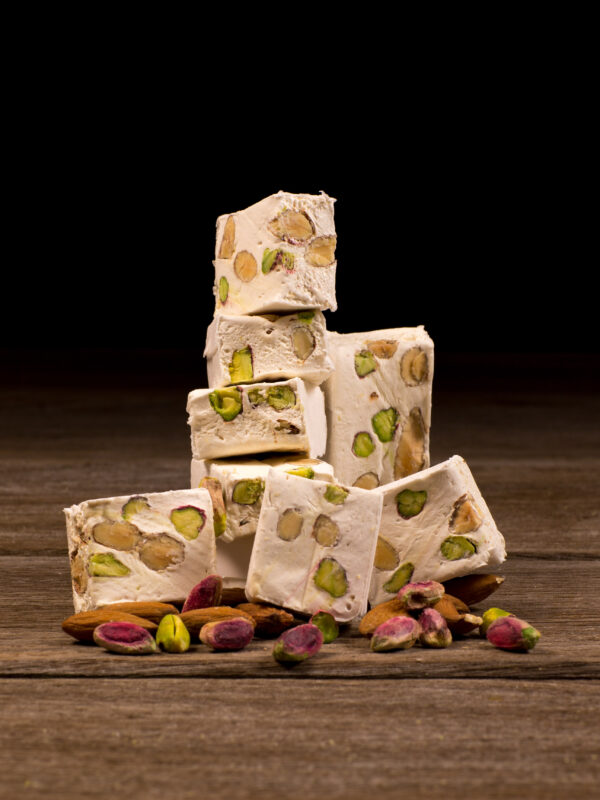 In 2014 Avoca was my first retailer and a few more followed. I had one part time staff and we made approx. 24kg nougat a week.
At Bloom 2016 I met the Simply Better team and it was the beginning of my business' transformation. By September that year Miena's nougat was available in a few Dunnes Stores, and within a year we started producing nougat under the Simply Better Brand, and before the year end our nougat was available nationwide.
The end of 2017 I scaled up from my 12kg capacity nougat machine to a 75kg machine, my staff also increased from one to two full-time ladies.
In 2018 we won gold and silver for our Simply Better Almond & Pistachio nougat and the Simply Better Almond & Coconut nougat. After the awards I got enquiries from Harrods, which we produce nougat for under their brand for Christmas 2019. Subsequently we are producing nougat now under the Harrods brand all year round.
In 2019 we started producing for Xocolatl, a Danish chocolate company, under their brand.
In September 2020 we started exporting to Belgium.
In 2021 we started exporting the the US.
We are three full time and two part time ladies.
Awards: 2016:
Hazelnut, Chocolate & Cranberry –Gold- Irish Free From Food Awards
Almond & Pistachio - Bronze - Irish Free From Food Awards
Almond & Fig – Gold Star - Great Taste
Almond & Fig – Silver - Blas na hEireann
2017:
Almond Coconut & Lemon - Gold – Irish Free From Food Awards
Almond & Mix Berry – Silver – Irish Free From Food Awards
Hazelnut, Chocolate & Cranberry – Bronze – Irish Free From Food Awards
Almond Coconut & Lemon – Gold Start – Great Taste
Almond & Mix Berry – Silver – Blas na hEireann
2018:
Simply Better Almond & Pistachio – Gold – Blas na hEireann
Simply BetterAlmond & Coconut – Silver – Blas na hEireann
SB Almond & Pistachio nougat log – Best Christmas Confectionary – Q Awards
2019:
SB Almond & Pistachio – Gold – Blas nah Eireann
SB Almond & Pistachio – Gold – Irish Free From Food Awards
SB Raspberry & Coconut – Silver – Irish Free From Food Awards
SB Nougat selection – Best Confectionary – PLMA International Food Excellence
SB Nougat selection – Best Christmas Confectionary – Q Awards