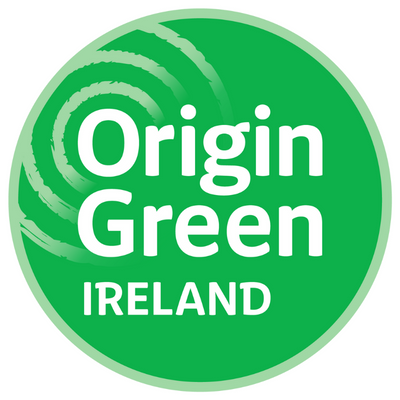 Origin Green Verified Member
Origin Green Sustainability Programme
Velvet Cloud was set up by husband and wife team Michael and Aisling Flanagan. Their grass fed range of sheep's milk dairy products are produced on the family farm using fresh sheep's milk from their flock of lacaune and friesland ewes. Only four years in busienss their products appear on the menus of some of the top resteraunts in the country including five michelin star restaurants. Velvet Cloud is also available in over 100 retail outlets across Ireland. Velvet Cloud is also available in London in Daylsford Organic and through the food service distributor Food Speed
Why Us
Irelands only sheep's milk yogurt with a delicious creamy taste, suitable for many avoiding cow dairy. One of very few Irish sheep's milk cheeses. Used and endorsed by Irelands leading chefs. Winner of a Eurotoque, Great Taste, World Cheese, Artisan Cheese Award
Our product range
Velvet Cloud Sheep's Milk Yogurt Natural Retail Pots - 450g, 250g & 130g - also sold online Velvet Cloud Sheep's Milk Yogurt Natural 1 kg for Food Service. Velvet Cloud Sheep's Milk Frozen 1 litre sold online and to Food Service. Rockfield By Velvet Cloud Sheep's Milk Cheese - 130g for Retail, 200g and 400g Online , Wheels approx 4kg sold and cut to order - Food Service and Speciality Retail
Our Accreditations
HACCP
Origin Green Verified
Our Awards
Blas na hEireann 2016 - Velvet Cloud Sheep's Milk. Great Taste Award 2018 - Velvet Cloud Yogurt. World Cheese Award Silver - 2018, Artisan Cheese Award - 2019. Eurotoque award for innovation in Dairy.
Recommended Suppliers
Specialists in
A wide range of delicious yogurt using unique churn-style technology.
Channels
Foodservice, Manufacturing, Retail
Markets
Europe, Middle East, UK & NI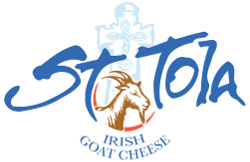 Specialists in
Handmade artisan goats cheese that is matured to customer requirements.
Channels
Foodservice, Retail
Markets
North America, UK & NI