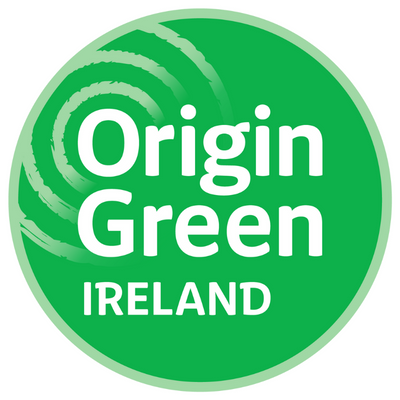 Origin Green Verified
Origin Green Sustainability Programme
On-farm abattoir butchers All on one site
Achill Mountain Lamb is the exclusive product of Calveys Farm Abattoir & Butchers on Achill Island. The farm is shared commonage so Calvey's source lambs from local farming families and build a market for these Mayo Blackface Mountain lambs born and reared in their Achill Island habitat, the sea misted heather hills and mountains of Achill Island and raised solely on a natural diet of herbs, heathers, grasses ,mosses and lichens, then traditionally butchered & bespoke-crafted in Calveys Abbatoir & Butchers, Keel, Achill Island, Co. Mayo.
Why Us
Our usp is the artisan nature of our work having our own abattoir butchers situated on our farm. So, we do it all, in the one place. Sometimes we and other farmers can walk the animals to the abattoir where the lairage is high welfare and stress free. We retain the traditions of hand work best suited to the mountain lamb carcass. One of our family farms has Certified Organic status.
Our product range
Wild reared exquisite lamb products from a family with their own abattoir butchery on Achill Island.
Our Accreditations
Organic
Organic Trust
Origin Green Verified
Our Awards
Mc Kenna's Guides 2015
Great Taste Awards 2017
Blas na hEireann 2017 Gold
Farming For Nature National award 2018
Irish Food Writers Guild 2022
Blas na hEireann Gold 2020
Recommended Suppliers

Frozen
Meat
PCF
Seafood
Value - Added Meats
kepak.com
Specialists in
Meat solutions
Channels
Foodservice, Manufacturing, Online, Retail
Markets
Africa, Asia Pacific, China, Europe, Middle East, North America
Specialists in
The production, packing and processing of free range, organic and colony eggs
Channels
Foodservice, Manufacturing, Online, Retail