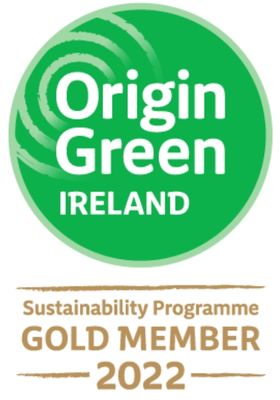 Origin Green Gold Member 2022
Hitting Exemplary Targets in Raw Materials & Suppliers,
Packaging, Waste and Community Engagement.
Origin Green Sustainability Programme
Ballykilcavan Brewing Company was founded in 2016 and is based at Ballykilcavan farm near Stradbally in Co Laois. The farm has been the home of the Walsh family since 1639 and David and Lisa are the 13th generation to live and work there. The family has been growing malting barley for at least 100 years, and have now established an on-farm craft brewery which sources all of the barley it uses from the farm.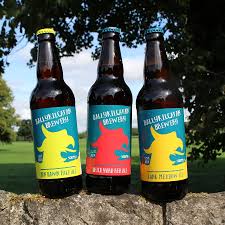 The company produces a range of core beers along with seasonal and one-off specials, including their annual fresh hopped ale which is brewing using hops sourced exclusively from the Ballykilcavan hop garden. Current stockists are independent off-licences and SuperValu stores throughout Leinster, Ardkeen QFS in Waterford and O'Donovan's off-licences in Cork. The company's beers are distributed nationally by Radical Drinks. They have successfully completed both the retail Food Academy and the Food Service Academy.
Company Stats
Increased its use of compostable shrink wrap by 63%
From a baseline of 0% in 2020.
Brewed on a family farm that has been around since 1639
Brewery Founded in 2017
Sourced from within 500m of the brewery
All the barley, water and hops that go into their Fresh Hopped pale ale.
Why Us
1 FARM
13 GENERATIONS
381 YEARS
1 FAMILY
Our product range
Large range of canned, kegged and bottled craft beers.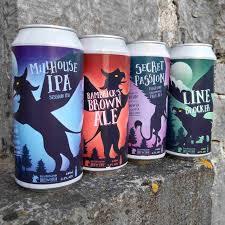 Our Awards
Their beers won six medals in the 2019 Dublin Craft Beer Cup while the company was named the best new business in Laois in the 2019 National Enterprise Awards and won the silver medal in the Food and Drink category of the 2019 National Startup Awards.