Kilbeggan Organic is a family-owned food business located in the midlands of Ireland. Sixth generation farmers, Kilbeggan converted to organic farming in 1999 and specialises in growing the finest-quality organic oats.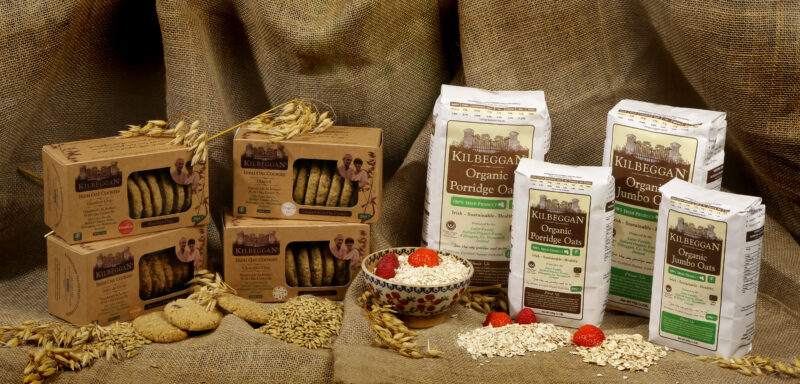 Kilbeggan Organic Foods company was established in January 2011 and saw the Lalor family produce and market organic food products based on the organic oat crop grown on the family farm Ballard Organic Farm.
As the crop is continuously of such a high standard, it was decided to develop the grain into products which could be marketed under its own brand, Kilbeggan Organic Foods.