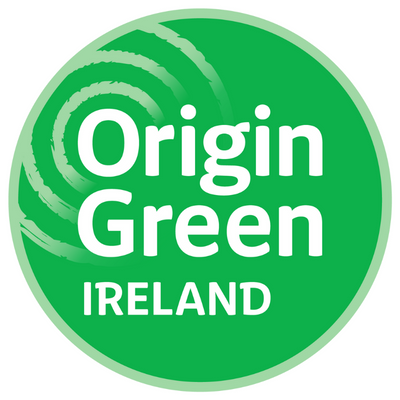 Origin Green Verified Member
Origin Green Sustainability Programme
Nicholas Dunne and his family have been making yogurt on his farm, using milk exclusively from his own herd of cows.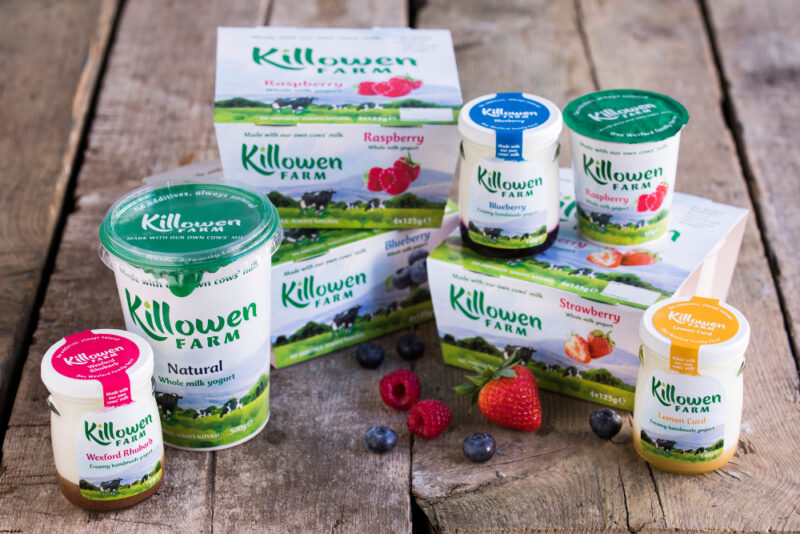 From its original base in the southeast Killowen Farm has now grown to be a national brand, stocked in all the major supermarkets and leading independent retailers and food service companies in Ireland.
In 2014 the production and packing facilities were extended, enabling output to quadruple. The Dunne family also specialise in premium glass jar yogurts for the Dunnes Stores Simply Better, Aldi Specially Selected and Musgraves Signature Taste range.
Why Us
Our products are made only using milk from our farm. These award winning products have no additives, no colourings, no flavourings, no preservatives and are Gluten Free.
Our product range
Killowen Farm Glass Jars 140g Flavours Include: Strawberry
Raspberry
Wexford Blackcurrant
Wexford Rhubarb
Lemon Curd
Greek Style
Natural Blueberry
Killowen Farm 500g Glass Jar:
Raspberry
Wexford Rhubarb
Wexford Blackcurrant
Christmas Cranberry and Orange
Killowen Farm 135g Plastic Tub:
Strawberry
Raspberry
Blueberry
Forest Fruit
Hazelnut
Natural
Food Service Range - 2lt / 5lt / 10lt Tubs:
Natural
Strawberry
Raspberry
Vanilla
Greek Style Natural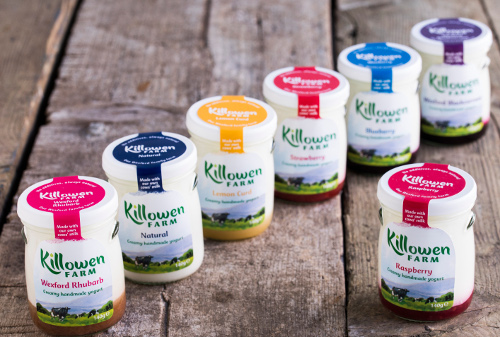 Our Accreditations
BRC
Origin Green Verified
Our Awards
Great Taste Awards 2017 5 Gold Star
Blas na hEireann Awards 2017
Quality Awards 2017
Recommended Suppliers
Specialists in
The Little Milk Company specialise in the purveying of fine organic cheese.
Channels
Foodservice, Manufacturing, Retail
Markets
Asia Pacific, Australia, Europe, North America
Specialists in
Artisan cheese processing of soft cheese products.
Channels
Foodservice, Manufacturing, Retail