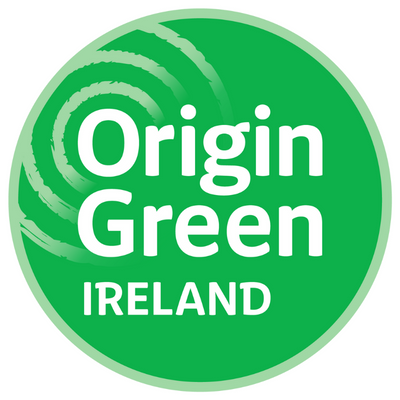 Origin Green Verified Member
Origin Green Sustainability Programme
Lee Strand is a co-operative society owned by its farmer shareholders and employs over 100 people across the various business units. Lee Strand's main activity is the processing and distribution of liquid milk in the Kerry and West Limerick region. Lee Strand was established in 1920 and operated its creamery and production operations in Church Street in the heart of Tralee, County Kerry. In 1992 Lee Strand re-located to its new custom designed production premises on a 10 acre site at Ballymullen in Tralee.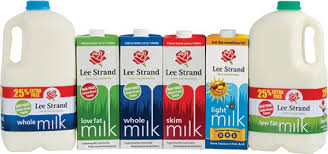 In recent years Lee Strand has diversified into the property market and owns and operates a multi-story car park in Maine Street, Tralee and the Tralee Town Centre Apartments. Browne's Steel, Agri & Builders Supplies in Castleisland, County Kerry is also part of the Lee Strand portfolio. Lee Strand also developed the Lee Strand Stacks Mountain Wind Farm a 16 turbine wind farm located between North Kerry's Stacks Mountains and Castleisland.
Lee Strand enjoys an excellent relationship with the community and supports many community, sporting and charitable organisations and events. Lee Strand also has a strong commitment to quality as well as protecting the environment and has received many prestigious awards.
Why Us
Lee Strand is the only creamery in Ireland, were local farmers deliver fresh milk straight from their farms to our creamery every morning!
Our product range
Whole Milk
Low fat milk
Light milk
Skim milk
Our Awards
We have an excellent record in taking part in prestigious awards and have received awards at NDC/Kerrygold Competitions, Cell Check 500 and Bord Bia.
Recommended Suppliers
Specialists in
Powers Casein Butter Retail
Channels
Foodservice, Manufacturing, Retail
Specialists in
A wide range of lovely live yogurts made in Co. Donegal, that balance great taste, nourishment, and convenience.
Channels
Foodservice, Retail