Rangeland Foods Ltd is a beef burger manufacturer operating in Co. Monaghan since 1982. Currently, it is Ireland's premium producer of quality gourmet, pre-flamed and quick service frozen burgers for the foodservice market.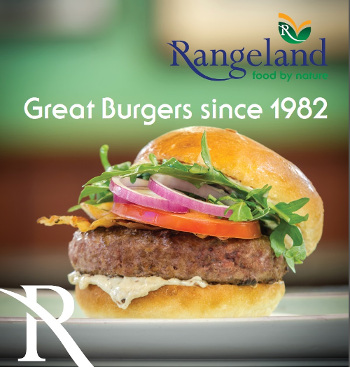 Customer satisfaction, continuous improvement and lean manufacturing are central to Rangeland Foods' business. With 38 years of experience as one of Ireland's leading beef burger suppliers, it continues to improve and grow.
Rangeland Foods is a family-owned and family-operated business that respects its stakeholders, community, employees, farmers, suppliers, consumers and the environment. Honesty and integrity are fundamental values in all its business dealings, and it prides itself in upholding these values in every aspect of its business.