Sunshine Juice Ltd (Trading as Walshe's) was founded in 1998 on Paul Walshe's farm in Tinryland, Co. Carlow. Following a holiday to North America in 1997, Paul noticed the ready availability and popularity of freshly squeezed orange juice.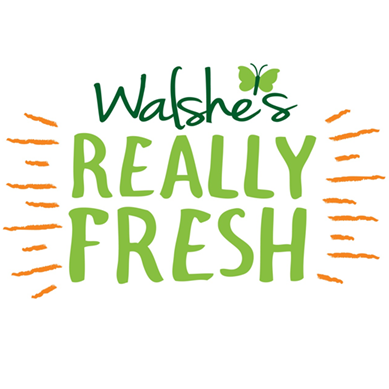 Upon his return to Ireland, Paul decided to purchase an industrial juicing machine and the business was set up in one of his farm buildings. Following the success of the venture Paul began working full-time in the business, with a goal to increase production and expand.
Today, the business operates out of a 26,000 sq.ft facility on a six-acre site. Sunshine Juice Ltd now employs in the region of 45 personnel, whose functions vary from production, administration, packaging, transport, and sales. The growth of the business has resulted in the expansion of the goods and services offered.
Sunshine's juice, smoothies and fruit salads are branded as "Walshe's Really Fresh" and its cold-pressed vegetable juice is branded as "Veg Out".