For over 30 years, Glenisk has been producing Ireland's best-loved dairy products from the centre of Ireland.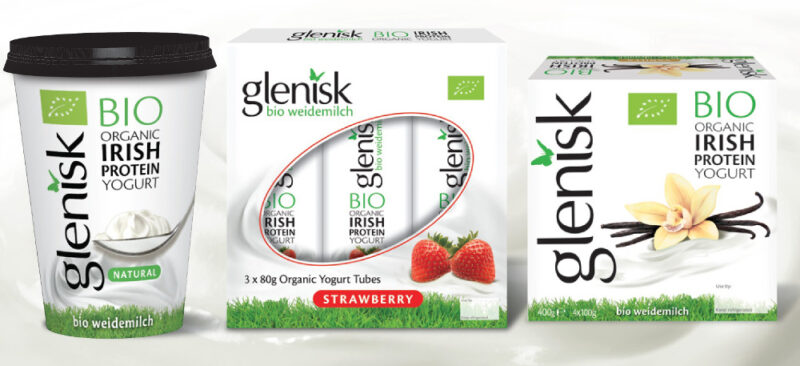 We work with small family farms to source the finest organic cows' milk and goats' milk for our award-winning range of yogurts. Our organic, high-protein, and no added sugar yogurts come in a range of formats for adults, kids and babies. We offer certified carbon neutral packaging options.
Our commitment to organic farming is driven by a vision for a greener planet, and the belief that healthy soil creates healthy food to raise healthy children.
BóShona is the first certified 100% grass-fed organic yogurt launching in 2021. Each 500g pot is filled with creamy natural yogurt from happy cows, grazing outdoors on lush, nutritious grass for nine months of the year. Due to seasonality, this product is only available from March to November.
Glenisk's sustainably built state-of-the-art manufacturing facility is BRC AA and ISO50001 certified and is operated with renewable energy including solar and wind. Our products are sold in the UK, continental Europe, Middle East and Asia. We produce private label products for a number of international brands and retailers.
www.glenisk.com