Established in 1994, Irish Yogurts is privately-owned by Diarmuid O' Sullivan and Mary Daly.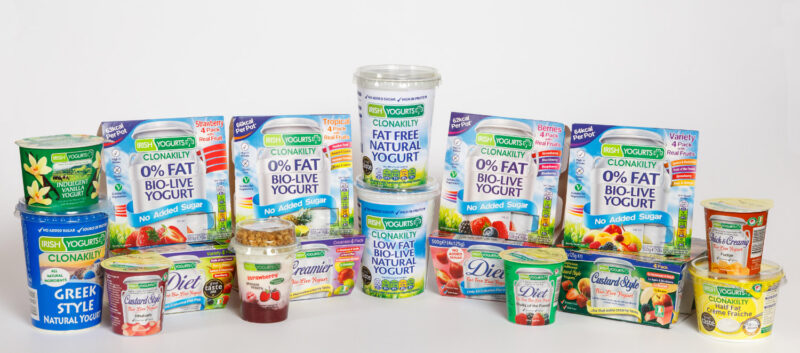 Based in Clonakilty, County Cork it employs over 160 people in a state-of-the-art production facility which opened in 2016. This new facility provides a highly flexible manufacturing process to suit all yogurt categories, volumes and customers.
Irish Yogurts produces its range using churn-style technology, which is unique to the company. This technology allows the product to be thick and creamy without the addition of stabilisers or gelatins.
Irish Yogurts is a verified member of Origin Green and is BRC A Grade certified.