Mr. Crumb is a multi award-winning food company based in the rural village of Finea in Ireland's lakelands.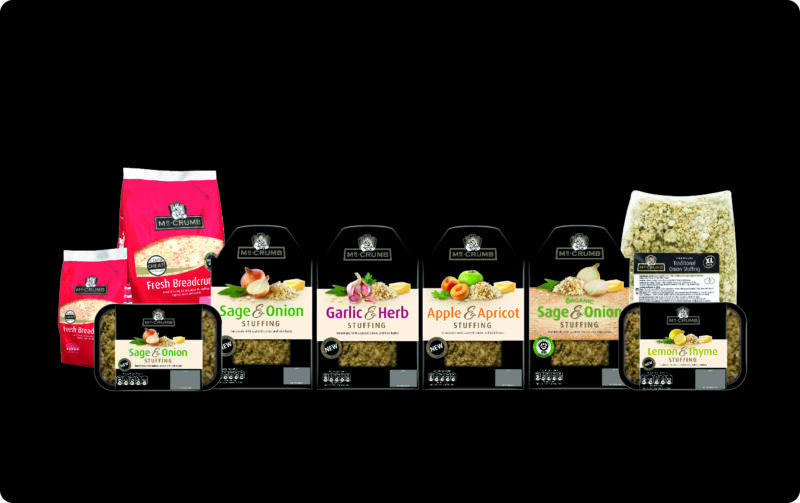 The company was founded in 1996 by Bernard Coyle. He was working as a salesman for a major bakery when he noticed a gap in the market for fresh breadcrumb as an ingredient for stuffing, bread sauce, puddings and so on. He decided to quit his job, take a chance and go out on his own.
Since then, the company has been voted Outstanding Irish Business (2004), Irish Small Business of the Year (2005), Irish Enterprise of the Year (2014).
Mr. Crumb's pre cooked Stuffing has won many international awards and is the market leader in both Ireland and the UK. The company has also recently started exporting to the US since US magazine "Health" named it as a "Thanksgiving must have". Mr. Crumb specialises in added value ingredients for retailers and their manufacturing partners, producing such products as Stuffing, Topping, Breadcrumb, Flavoured Butters, Cheese Melts etc.
Finally, the Company has also recently moved into "Hot Food to Go" adding a sandwich line to it's factory.