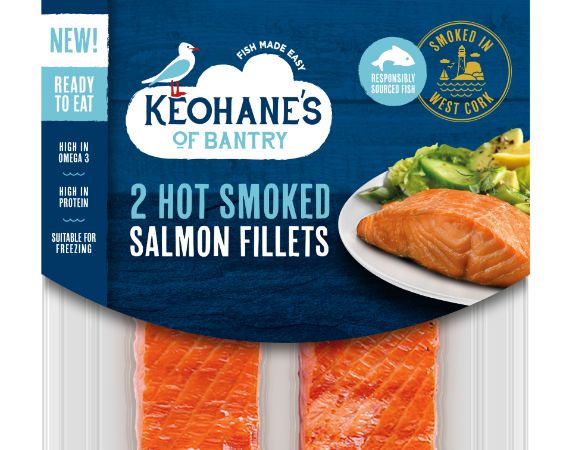 Ready to Eat, Responsibly Sourced Hot Smoked Salmon Fillets
This year Keohane's launch their new range of ready to eat, responsibly sourced Hot Smoked Salmon in 3 delicious flavours - natural, sweet chilli, and black peppercorn & sea salt. Keohane's own a modern smokehouse, overlooking beautiful Bantry Bay and this allows them to respond quickly to consumer trends and supply customers with innovative products crafted with the finest smoked salmon. Their wider ready to eat product range offering includes Hot Smoked Salmon and Mackerel, Cold Smoked Salmon, Marinated Hot & Cold Smoked Salmon as well as Poached Salmon.
Keohane's
SEG Exhibitors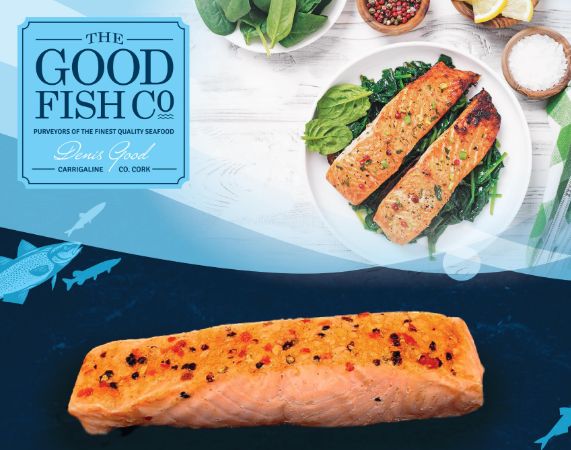 Cooked Salmon Portions in Natural or Lemon and Pepper Flavours
Award winning family run fish processor and retailer The Good Fish Co. are ready to provide two tasty additions to foodservice establishments. These products are ideal for establishments that want to put salmon on the menu, but don't have the skill set or cooking facilities to do so. These pre-cooked, skinless, boneless portions are frozen and individually vacuum packed and are available in plain and marinated options.
Good Fish
SEG Exhibitors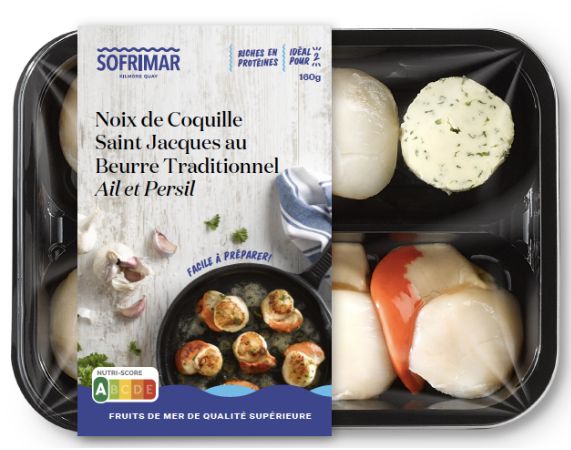 Fresh Scallops with Artisanal Flavoured Butter
Combining leading technologies and generations of fishing heritage, Sofrimar are delighted to provide customers with fresh scallops in two artisanal flavoured butter options - garlic and parsley, and lemon and parsley. Modified atmospheric packaging (MAP) is used to ensure a 12 day shelf life on these products which consist of 140g of scallop meat and 120g knob of butter.
Sofrimar
SEG Exhibitors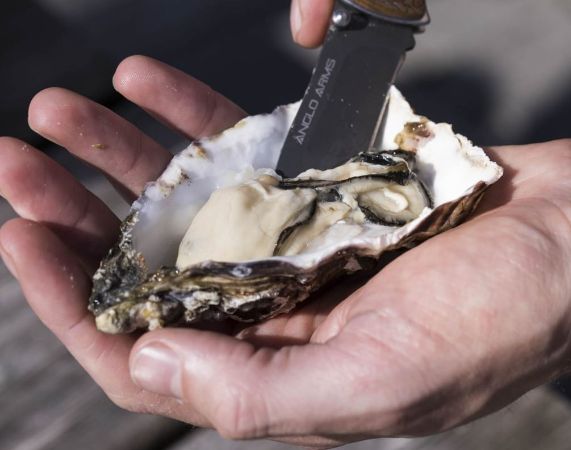 Premium Quality Oysters
A number of Irish oyster exporters, including Irish Oyster Harvest (Bells Isle Seafoods) and Carlingford Oysters have invested in a new distribution network via Zeebrugge in Belgium to provide premium quality oysters anywhere in Europe within 12 hours. This new distribution facility will allow buyers direct access to a range of premium quality oysters directly from Ireland for onward delivery. Consignment orders can be tailored to customer requirements from single boxes to full pallets. This is the first-time customers can access oysters directly from producing companies based in Ireland and represents a unique opportunity to deal directly with the growers. Ensuring quality, service and all year-round supply.
Oysters
SEG Exhibitors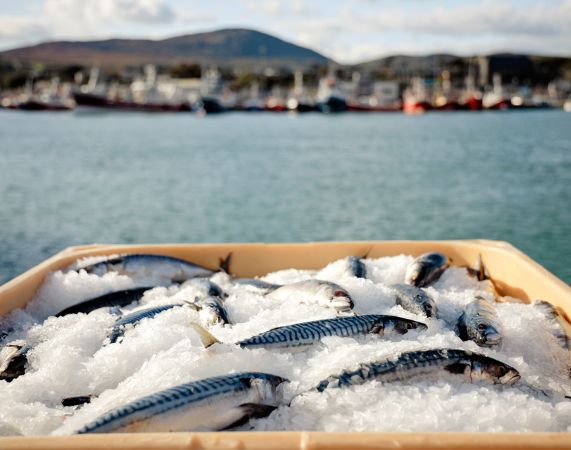 Ward Fish 
IQF Frozen Boneless Mackerel Fillets and Portions under new brand Donegal Fish Ward Fish, one of Europe's leading Pelagic processors and suppliers, is excited to launch the "Donegal Fish" brand at SEG 2023, introducing a new value-added concept to customers. Ward Fish can now offer Irish frozen mackerel as fillets or portions, boneless and IQF. This product will be ideal for seafood distributors supplying retail, smokehouses buying fillets for smoking and retailers buying for private label. The product can be vacuum packed or packed loosely depending on customer needs.
Ward Fish
SEG Exhibitors