Shellfish Ireland was established in 1987 by two young local fishermen, Richard Murphy and Peter O'Sullivan Greene. Friends for many years thanks to a keen interest in fishing, they combined their efforts to catch and supply Irish Brown Crab to local and European seafood buyers.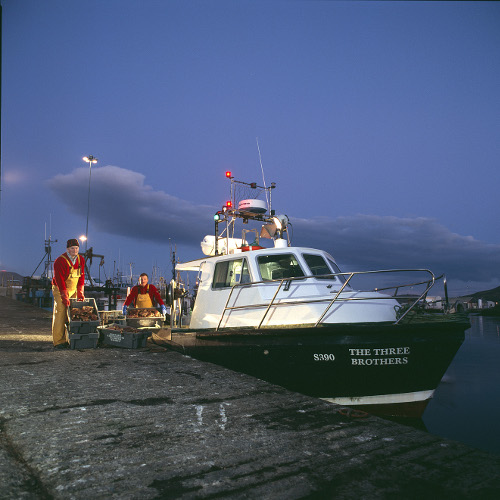 Now the biggest employer in the area, employing over 120 people, the company has expanded to a 20,000 sq.ft factory operating on a 24-hour basis. Its customer base now includes extensive retail markets in Ireland, UK and throughout Europe, plus many foodservice companies in Europe and Asia.
All crab is gently prepared in state-of-the-art ovens to ensure precision cooking in an efficient manner. Afterwards, the crab meat and crab toes are hand-processed to ensure the product stays in its most natural form.
Shellfish Ireland has access to some of the purest waters and freshest shellfish on the planet. The company has its own boats that fish out of the local harbour, landing daily, so it can process during the night to ensure the freshest product possible.